Hello Again,
Linking up with Farley over at: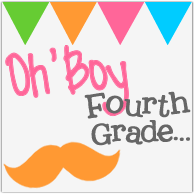 Click the picture to visit her blog!
For her monthly linky party!
I love reading through everyone's Currently's and finding new people to follow :)
Here's mine:
A quick recap:
Listening: My poor doggie just wants to be outside...but it's so yucky and wet that it's not worth it. Sorry goggie!
Loving: I'm so excited about this job posting. But nervous too. I really want this job, and will be devastated if I don't get it. But it doesn't close for another week, so I really need to calm down. :)
Wanting/Needing: I have a bunch of things to finish (and start) which I need to get motivated to do. And, of course, a job!
Summer Bucket List: As I mentioned in my last post, I need to do some more running, especially since Ultimate is starting up in a couple weeks! As well, I know, broken record, I would love a classroom to set up. And the last, I would love to spend some more time out at my family cabin at the lake!
Have a great weekend, everyone!